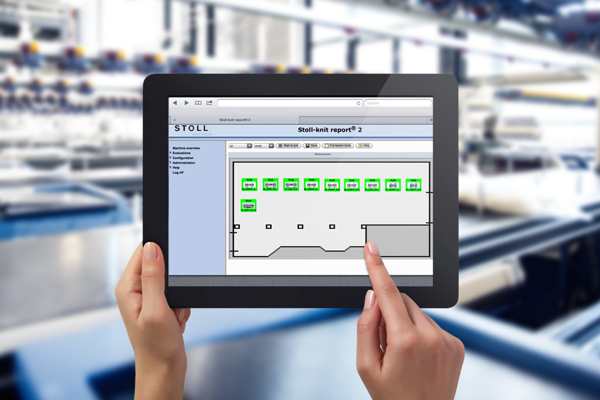 Reutlingen - Stoll has launched a new website aimed at giving customers a detailed overview of the its main software tools, all of which complement the company?s flat knitting machines and pattern design solutions.
Found at www.stoll-software-solutions.com, this new online resource offers its customers a detailed look at all of the available software services provided by Stoll under five main headings: Management Tools, Flexibility, Pattern Design Software, Connectivity and Operating systems.
?These tools will offer many benefits to textile manufacturers who are looking for maximum flexibility and cost-efficiency,? the company said.
The Management Tool, Stoll-knit report?2, allows knitting mills to control and monitor machine fleets quickly, efficiently and in close proximity to machines. Orders can be distributed immediately using the order management software. To provide maximum Flexibility for users, the order management software, the Stoll-knit report?2 and the machine operator user interface can be operated from a Smart phone or tablet.
The established pattern software M1plus is an important component in the Design Software solutions series. It is used to design and create patterns efficiently and quickly. It also supports all known knitting applications, including Fully Fashion, Stoll-knit and wear, Intarsia, Stoll-multi gauges, plating, Stoll-devor? knit, plush and others.
Elsewhere, Stoll?s Connectivity Tool is said to help make knitting machines considerably more efficient by allowing them to ?communicate?, the company says. All machines are equipped with a USB interface, Ethernet and Stoll-KnitLan, enabling data to be transmitted and then centrally stored in the network data storage unit.
A further application is Machine Update. Each flat knitting machine from the same control system generation has the same machine Operating System which means that each model can be easily updated. The advantage is that updates contain not only innovative knitting applications, but also improve machine operation.
?When it comes to flexibility and cost-efficiency, Stoll leads the way - not only with its proven, made-in-Germany flat knitting machines, but also with its outstanding services,? the company added in a statement. ?Stoll Software Solutions is yet another feather in the company?s cap, providing customers with highly useful and innovative and software tools that offer added value by not only simplifying daily work, but also by noticeably improving productivity over the long term.?