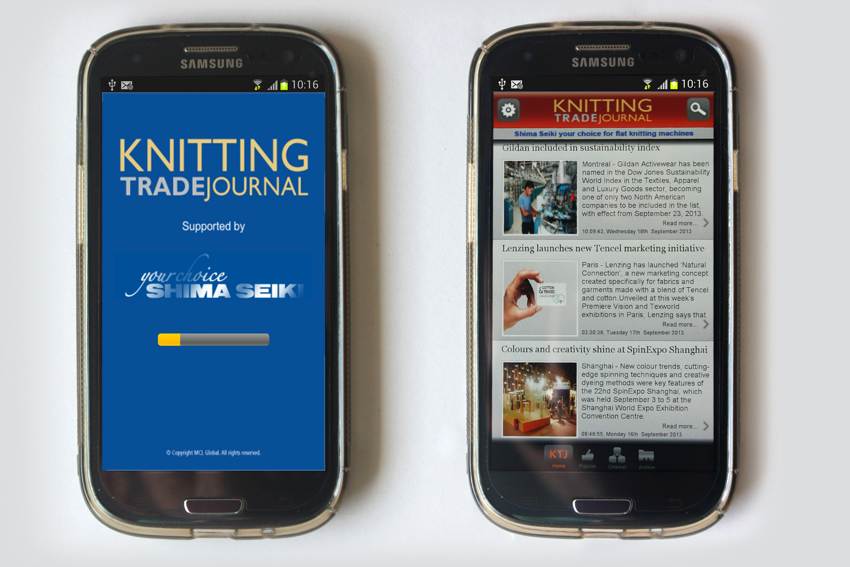 Knitting Trade Journal has updated its cross-platform, mobile device app, which will allow users to access key industry news, analysis and information at any time ? even in the most remote locations.
The move reflects the increasingly dynamic and vibrant nature of the knitting industry where, more than ever, decision-makers need to access business-critical information on the move and away from their computers.
Compatible with iPhone and iPad, Windows, Blackberry and Android platforms, the KTJ app is a free download which provides unique content to the 9,000+ signed up members of the Knitting Trade Journal website.
The app offers access to the latest multi-channel industry news, features and archived material, breaking news alerts and a smart search facility.
For print and electronic subscribers, the KTJ app includes features, archived material and back issues of every magazine. For advertisers it works in tandem with KTJ?s online and print media offering, providing a complete media package for communicating with key industry decision-makers.
Current subscribers can simply download the app for their device and then follow the on-screen instructions to log in using their knittingtradejournal.com e-mail address and password.