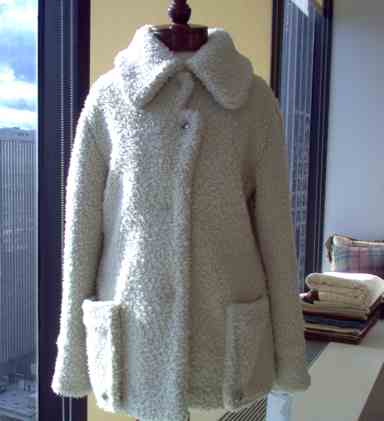 North Carolina - US fabric knitter Glenoit Fabrics, the US based producer of fleece knits, fake furs and scatter rugs for the likes of customers such as LL Bean has been bought by fellow US firm, Monterey Mills.
Although the purchase price was not disclosed, Knitting Trade Journal understands that the deal includes the machines inside the plant but not the building itself, which Monterey will lease from the current owners.
Dan Sinking, Monterey?s president said that while there were plans in the pipeline to create jobs, his company was mainly attracted by Glenoit?s existing range of jacquard circular knitting machines which are capable of adding numerous patterning possibilities to Monterey?s existing bank of plain fleece machines.
Monterey also hopes that the Glenoit acquisition will add to other growth areas of its high-pile knitting business such as fabrics for industrial applications such as paint roller brushes.
At its peak, Glenoit employed around 1,100 people. Having been reorganised through a purchase by a China outfit, Haixin Group International, Ltd. in 2002, it was anticipated that Glenoit might streamline further by closing its Tarboro plant and consolidate into existing operations. A bold business proposal, however, made by Jerry Howard who as well as being plant manager became owner.
Howard put up $75,000 for the deal while additional funding came from a local economic development agency along with assistance from banks in the Tarboro community (located an hour east of Raleigh), eager to buck the manufacturing downturn in the region for a change.
Consequently on January 2, 2006, Tarboro Textiles emerged as a contract manufacturer for Glenoit. The two companies split responsibility. Glenoit owned the machinery, the building and provided the marketing, sales and product development, while and Tarboro Textiles supplied the labour.
The special sliver knitting process locks individual fibres directly into a lightweight knit backing allowing each fiber to stand upright, free from the backing to form the soft pile on the face of the fabric. This makes Glenoit?s comfort pile fabrics softer, warmer, more drapable and more resilient than fabrics made from yarns.
Glenoit is renowned for its high-pile using the latest machines. The machine?s fine gauge needles, rotating in a circular motion, pick up fibers from each sliver in a predetermined sequence, locking them directly into a soft but strong polyester knit backing. Secured at one end, the length of the fibers remain upright and perpendicular to the backing, allowing them to maintain their resilience, softness, breathability and comfort and light weight.
This type of technology also has a lot to offer in terms of patterning scope and special fabric effects.
For example, the introduction of the individual carder control some years ago a patterning tool to allow the design of fabrics with areas of pile with different depths. This can be horizontal in the case of non-jacquard fabrics, and in selected areas using the jacquard control, these surface effects can either be in ?self colour? or combined with different coloured slivers and/or different yarn compositions. Perhaps one of the best examples of this technique is the reproduction of animal furs.
The application of different stitch structures on the ground fabric also allows greater pattern possibilities. Nowadays pile fabrics can be knitted using the pile jacquard capability whereby design areas can be created by ?non-selection? of the pile to leave the ground fabric exposed. One way to make the ground fabric more eye-catching is to add various combinations of knit, tuck, or miss also on a jacquard basis. Further extensions of the patterning scope are seen in Mayer & Cie?s weft yarn lay-in process which gives fabrics a ?float? look to resemble brocade. Fleece fabrics are also possible with this attachment.