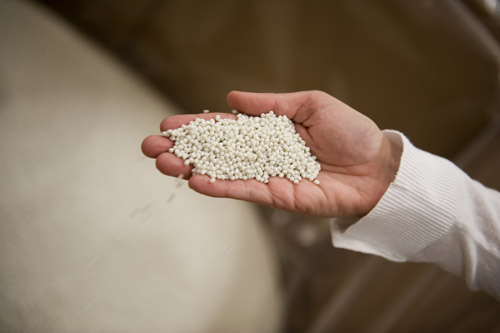 Greenboro ? Unifi has purchased the assets of American Drawtech, a division of textured synthetic yarn maker Dillon Yarn Corporation, which were relocated to the company's Yadkinville, North Carolina, manufacturing facility in June 2013, as part of a commissioning agreement between the two companies. Terms of the purchase were not disclosed.
Unifi purchased the assets, which consist of draw winding equipment, as part of its mix enrichment strategy that includes introducing Repreve and other premier value-added (PVA) products into the mid-tenacity flat yarn markets.
Roger Berrier, President and Chief Operating Officer of Unifi said that the assets will increase the company's production capacity in the growing regional market, which will allow Unifi to expand its presence in targeted industrial and thread markets. "These additional assets will allow Unifi to increase its product offerings into the industrial, belting, hose and thread industries by offering mid-tenacity flat yarns," said Berrier ?We will continue to offer all of the existing products and services to all customers, while introducing more product options into these markets, including Repreve and other Unifi PVA products.?
Unifi and Dillon yarn entered into a stock purchase agreement in March 2013. Industrial Yarns have always been a strength for Dillon while new markets for heavier denier yarns are also being targeted for significant growth. However, as well as the core yarn business, the company also operates Dillon Apparel, which has begun a move into the West Coast Knitted Apparel market with key executives being brought into Dillon Yarn to lead the initiative.