Page 1 of 3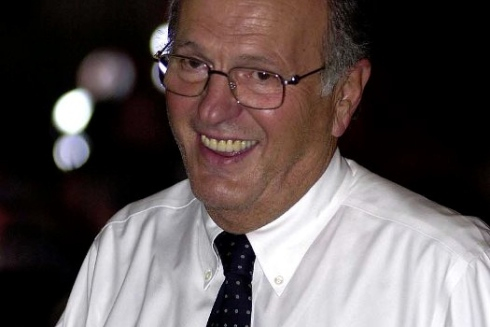 A real entrepreneur, a charismatic leader, a genuine man with a great heart and an icon to the world of textile machinery.
The first thing that struck anybody who met or knew Tiberio Lonati was his charismatic charm combined with a natural humility and his spontaneously warm friendliness.
He always remained faithful to his father's ?Golden Rule? of being ?humble in learning and proud in working?.
In his strong and remarkable personality he combined especially two conspicuous and yet contradictory features. On the one hand, an unbending determination and will to realise his worthy ambitions and visions, sometimes exploding in furious bouts of temper and impatience, but on the other hand, he showed a human compassion and warm empathy towards his fellow man and woman, from all social standings and avenues of life, and in any of the many parts of the world he frequented so often throughout his life.
Likewise, he had a formidable sense of duty and total dedication to his work and at the same time a joy of living that was contagious. He had a special taste and talent for teasing people particularly those he cared for most among his friends and collaborators; and at the same time, a sincere sense of gratitude and praise to anyone who accomplished a good deed in general or a good job for his enterprise.
He was a fine and strong-willed ?Fighter? but, one who would use to such a singular extent his wisdom of the heart, his nobility of the soul, and his courageous desire to envisage and invest in the future. To such an extent that all those who worked with him were invariably filled with admiration, respect, gratitude, and affection for him.
He was a splendid host and knew how to welcome and entertain his guests and customers with a special personal hospitality. He managed to combine friendly spontaneous warmth with a grand style in classical Italian good taste in the easiest going way, so making his guests completely at ease wherever and whenever he entertained them at home or abroad. He had that natural spontaneity and jovial vitality that conquered his guests from whichever part of the world they came from.
He was born in Brescia in 1944 the third and youngest of the 3 sons of Francesco Lonati - the sober, severe and brilliant self-made man who, from scratch, at the reconstruction of Italy after World War II, founded this dynasty with a factory making hosiery knitting machines, the Lonati Company, that has become the world leader in the field of socks and hosiery machines.
This original function is still at the core of the now powerful and world famous Lonati Group.
In this remarkably successful venture, all 3 sons (Ettore, Fausto and Tiberio) gave their respectively distinct contribution of talent, personality and sacrifices. In their combined efforts all three were always bonded together in a solid brotherly team of intensely reciprocated affection and esteem.
Tiberio, straight out of school, started working in his father's factory absorbing all the elements of machine design, technology and serial production. Seeing the company's growing expansion abroad, he soon decided at 19 years of age to spend some years in Germany and England to perfect his languages while at the same time following the development of these important markets for his company.