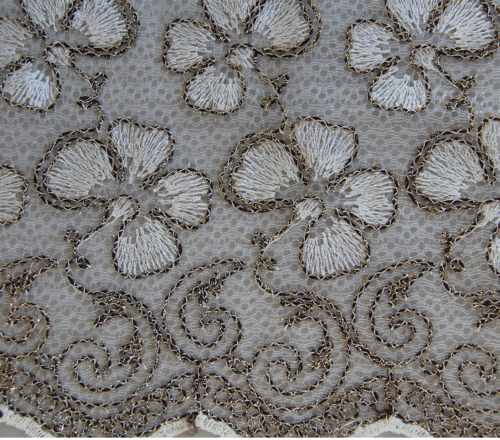 Obertshausen - With ultra-lightweight textiles featuring significantly across the trends in both the sportswear and haute couture sectors, Karl Mayer says that the open tulle grounds produced on the HKS 3-M and similar warp-knitted fabrics are proving increasing popular with its customers.
Incorporating a range of different effects, these ethereal, tonal looks are produced by combining natural and synthetic fibres, such as linen and polyamide while coatings are also used as a vital element in creating these special effects. Applying gold to fine polyester fabrics in particular creates airy, shimmering effects ? optical elements that are enhanced by their association with gold being a rigid material. The excellent draping characteristics are retained by using special finishing techniques.
As Karl Mayer points out, warp-knitted textiles offer a wide variety of design possibilities for creating actual and optical ethereal effects. For example, the FL 20/16 and ML 46 lace raschel machines can produce delicate, all-over lace fabrics with an embroidered look, whilst open, decorative net fabrics can also be produced on the RSJ 4/1.
Log in or register to see this content