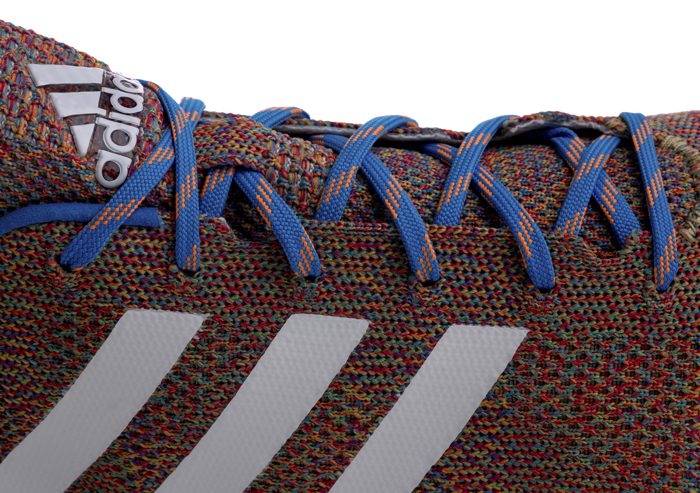 Herzogenaurach - Adidas has followed up the 2012 launch of the Adizero Primeknit running shoe with the launch of the world?s first knitted football boot.
Where the two pieces of footwear differ however are that while the Adizero was produced on Stoll flat knitting machines in two knitted sections, the Adidas Samba Primeknit is knitted in a single piece.
As a result, it is said to provide a ?bespoke second-skin? fit that retains the strength of a conventional pair of football boots with high levels of flexibility and comfort.
Also billed as the most sustainable boot Adidas has created, especially when one considers the minimal wastage involved, the yarns used to construct Primeknit are said to provide stability and strength equal to conventional boots with the yarn treated with a high precision coating that guarantees water resistance even while playing on a wet pitch.
Markus Baumann, Senior VP for Global Football at Adidas commented on the launch of the new adidas Samba primeknit: "Every adidas product is developed with the player in mind and in particular, the needs of the player. By producing the world's first knitted football boot we have provided a brand new solution to the search for higher levels of comfort and flexibility."
"Primeknit is a further demonstration of our commitment to driving relentless innovation in football and is designed to allow for a bespoke fit for each player, making performance more intuitive and responsive than ever before. Primeknit is a technology that is right at the heart of adidas innovation and we're excited about introducing this development into football."