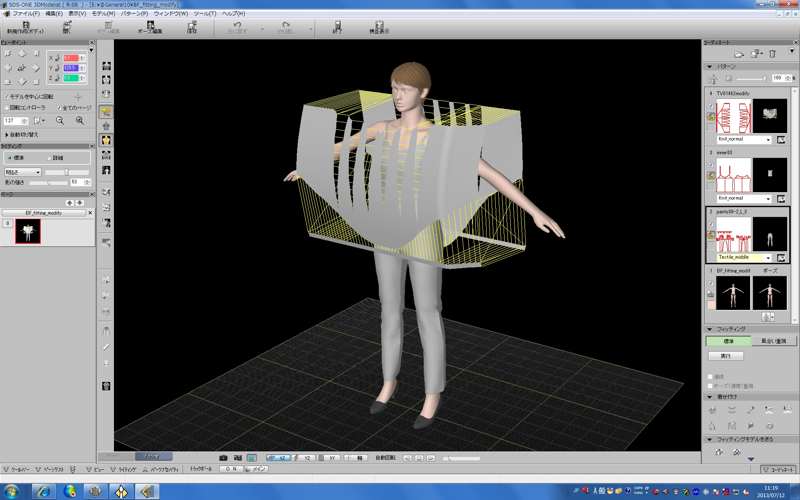 Wakayama - Problems in accurate communication between teams, leading to product errors and quality issues in production, as well as multiple rounds of sampling at various stages, are some of the most common inefficiencies in the apparel design process.
With this in mind, flat knitting machine manufacturer Shima Seiki will hold a private exhibition in Seoul, Korea later this month together with its Korean subsidiary Shima Seiki Korea Inc. The show, which will act as a follow-up to the Korea Private Show held in February in Seoul, as well as the Preview in Daegu exhibition held in March, will provide guests with the opportunity to examine in further detail the capabilities of its SDS-ONE APEX3 3D design system. Three units of APEX3 will be on display for individual demonstrations.
?Under Shima Seiki?s ?Total Fashion System?, concept, APEX3 is at the core of a comprehensive apparel production system that provides smooth workflow throughout the fashion supply chain, from planning and production to sales promotion,? the company said. ?Its ultra-realistic simulation capability also allows Virtual Sampling to minimize the costly and time-consuming sample making process.?
Amongst the APEX3?s benefits is the system?s ability, via integrated work-flows and the use of virtual sampling methods, to reduce the volumes of waste generated and the substantial costs associated with this issue.
Saving on those first tier costs in this way has additional second tier cost benefits such as: shorter lead times within the design process, fewer sampling equipment needed and hence lower investment, energy and amortisation costs; reduced stock requirements for sampling (fewer colours, smaller quantities); minimal waste at pattern cutting stage; reduction of statutory determined waste disposal cost.
APEX3 supports design and simulation in a variety of industries ranging from flat knitting to circular knitting, weaving, pile weaving and printing.
There will also be an exhibit of knitwear produced on its latest line of computerized knitting machines, including WholeGarment knitwear that features superior fit, comfort and draping characteristics.
The exhibition will take place from 17-18 April at the Textile Center (KOFOTI) Sky Hall, Daechi2-dong Gangnam-gu, Seoul.