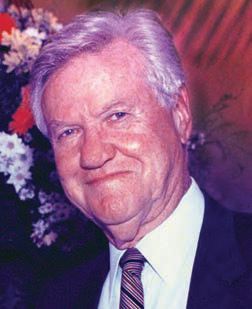 The death is announced of David Pernick, founder of Monarch Knitting Machinery Corp.
After completing a BS Degree in Textile Engineering at Lowell Technological Institute, David joined the family business, Joseph Pernick Company, a manufacturer of examining and finishing equipment for the textiles industry.
He founded Monarch Knitting Machinery Corp. in 1961; a joint venture with Fukuhara Industrial and Trading.
His signature machine was the first four track raceway which helped the company grow from a start-up to a world leader in the production of circular knitting machines.
He later became involved with another start-up, Shenkar College of Textile Design. His latest achievement there was the recent partnering of Shenkar College of Engineering, Design and Art with his alma mater The University of Massachusetts at Lowell in the field of nanotechnology.
He was awarded an Honorary Doctorate from U Mass at Lowell and the title of Life Chancellor of Shenkar College of Engineering, Design & Art for his contributions and vision.
He is survived by his son Bruce Pernick, daughter Jill Friedman, five grandchildren and six great grandchildren.