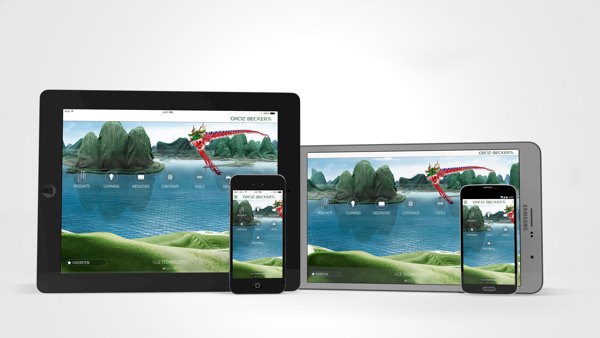 Albstadt/Shanghai - Three years after the launch of the ?myGrozBeckert? app, the Albstadt, Germany-based textile solutions provider will unveil a redesigned version at ITMA Asia + CITME.
Groz-Beckert launched myGrozBeckert at at ITMA Barcelona 2011, a service designed to offer in-depth knowledge along the textile value chain and of Groz-Beckert, as well as various useful tools and calculation aids in the ?Toolbox?.
One of the major modifications with the latest version involves the new, modern design along with improved navigation to make using the app more straightforward. The free app is also now available for Android based devices.
The recognisable textile logos from the Groz-Beckert website have also found their way into the app while the use of pictograms also makes operation simpler allowing the user to reach their required information information and tools more easily. Each user can also set the app individually according their specific interests.
myGrozBeckert has also been extended with new functions and content. For example, there is now a full text indexed search in all areas of the app while the new information portal summarizes all updates of the app as well as news from the textile industry. An overview of the Groz-Beckert product portfolio and the current trade fair appearances has also been added.
MyGrozBeckert is available in German, English and Chinese with the relaunch covering all smart phones and tablets with the operating systems iOS and Android.
From the first day of the exhibition, 16 June 2014, the latest version of the app can be downloaded for free in the Google Play Store or Apple App Store.