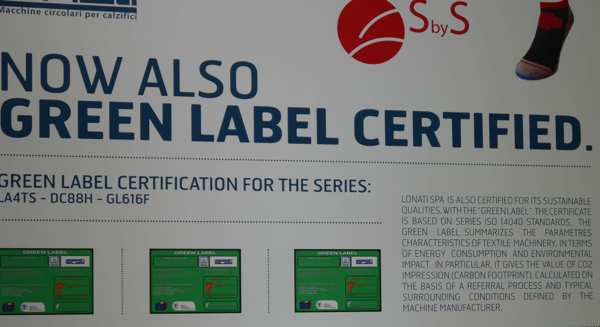 Brescia - Lonati has received the ACIMIT ?Green Label?, the certification program which aims to identify the energy and environmental performance of textile machinery, for some of its best selling sock and hosiery knitting machines.
The machines certified include single and double cylinder hosiery machines for men's, women's and children's socks as well as pantyhose.
The Green Label is a self-certification process, which assesses the quantity of equivalent emissions of carbon dioxide emissions while also measuring water consumption, energy usage and acoustic emissions to give an overall environmental footprint measurement. Once achieved, machinery manufacturers are then entitled to display the appropriate certificate while also displaying the Green Label on the specific machine that has achieved certification.