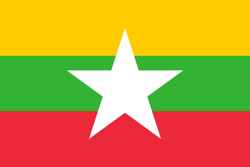 Myanmar - A Hong Kong-based knitwear manufacturer has opened a new plant in Myanmar, which will be used to supply sweaters to brands and retailers in the UK, Italy and North America.
Prosperity Knitwear, which also operates in China, Hong Kong and Bangladesh, has spent an initial US$5.5 million to set up the knitting mill with further investment of up to $45 possible in 2015.
Company spokesperson Moe Yu Wai told local news outlet, Eleven Myanmar: ?We have invested $5.5 million and will increase it up to $45 million next year. The factory will be operational in December. Currently, we are training employees, as there is a lack of skilled workers here.
At the moment, Prosperity Knitwear Myanmar Ltd employs around 200 workers, who are currently undergoing training, with a further 2,500 likely to be created if the suggested investment goes ahead.