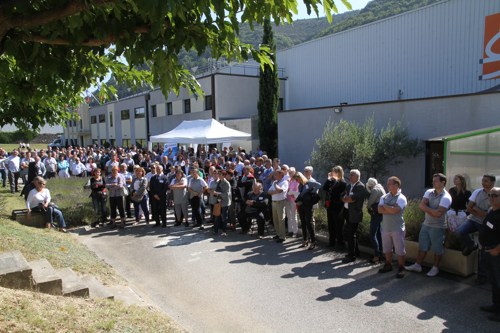 Mantua - Nylon yarn specialist Contifibre recently celebrated 20 years of production in France. At an evening event on the 25th September, around 100 representatives of customers from all over France and Belgium enjoyed a dinner and catwalk show describing the history of women?s lingerie and hosiery from the 1800s to the latest trends for the coming seasons.
On the following day more than 250 people made up of customers, local dignitaries and employee family members participated in anniversary festivities at the factory.
Contifibre, which up to that point had a production facility only in the Mantua area of Italy, purchased the factory in 1994 from the US-based synthetic yarn producer Unifi Inc. effectively doubling in size overnight.
At that time, the factory had 15 texturizing machines for the production of fine denier nylon 66 for the European hosiery industry and 75 employees.
Over the coming years Contifibre St. Julian underwent three different expansion projects ultimately more than doubling its original size, growing in both capacity and investing in different production technologies to allow the company to offer products into other end-uses and markets.
Today the factory has approximately 120 employees and sells to more than 60 countries worldwide.
Contifibre is a leading producer of speciality nylon 66 yarns but also produces speciality polyester yarns sold for the production of Coolmax and Thermolite branded fabrics.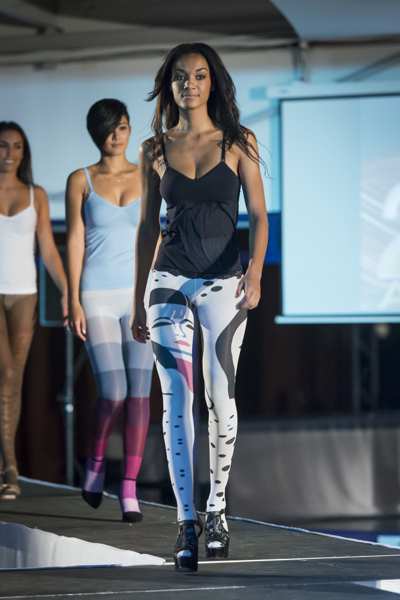 In France and many other European countries, Contifibre is also a distributor of Lycra branded fibre for hosiery and circular knitting. The strong collaboration with Invista is not limited only to commercial activities as the two companies also operate a development centre (Contifashion ) in Italy to explore new offers for knitting industry in Europe.
Contifashion, the highly regarded research and development centre is located at the Mantova headquarters, housing the latest ladies hosiery, large diameter, and seamless bodysize knitting machines.
From here, and its other production sites Contifibre provides fabric and garment producers with a complete range of speciality nylon and covered Lycra yarns where in recent years, it has implemented a tranche of new investment that has seen the company replace some of it's older two-step processes with modern single stage machines that offer not only cost reductions but also greater flexibility.
For flat yarns, the company has also invested in more flexible texturizing technology that allows it to produce the wide variety of products it needs to supply to the market. As a result, production runs can be smaller and energy costs ? a huge consideration ? are much lower. In the texturizing plant, Contifibre is able to run smaller machines for longer periods, to achieve the same capacity, providing a much more energy efficient production process.
A further area in which Contifibre has been focusing its development resource is for very fine high performance yarns that are both light and compact and have excellent properties in terms of stretch and lustre - that allow the production of a new generation of fabrics in combination with the latest fine gauge circular knitting machine developments from all the major producers.