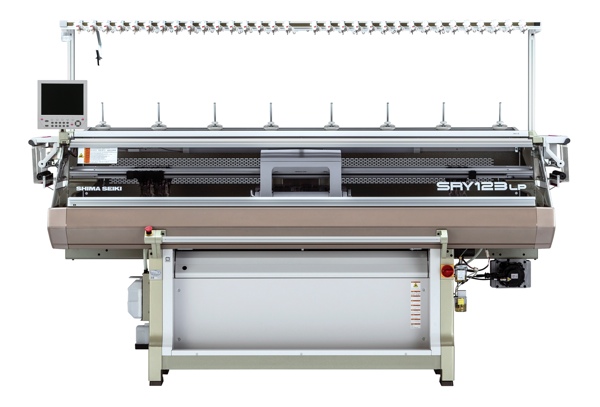 Paris - Shima Seiki is to participate in a private exhibition to be held by its second-tier subsidiary Shima Seiki France SARL at its main office in Courbevoie near Paris later this month.
The exhibition will be a showcase for the company?s latest computerized flat knitting machines technology.
Visitors will be able to see a wide range of Shima Seiki technology ranging from the flagship MACH2X series with SlideNeedles mounted on four needlebeds to the SWG-N series compact WholeGarment knitting machine, as well as the SRY123LP with loop pressers which produces unique knitwear with woven textures and the latest SVR series workhorse machine.
Also on display will be the SCG122SN coarse gauge machine, which has been designed to produce the additional emphasis on fabric texture and feel normally associated with traditionally, hand-knitted low-gauge knitwear.
The SCG122SN was first unveiled at the ITMA Asia exhibition in 2010 where it was shown in a 3G version with a 4G option also available. However, Shima technicians have included the company?s unique SlideNeedle technology in the machine helping it to produce knitwear with robust, hand-crafted texture as low as 2G.
Demonstrations will also be performed on Shima Seiki?s SDS-ONE APEX3 3D design system that is at the core of the company?s ?Total Knitting System? concept.
With comprehensive support of all aspects throughout the knit supply chain, APEX3 integrates knit production into one smooth and efficient workflow from yarn development, product planning and design to machine programming, production and even sales promotion. Especially effective is APEX3?s capability to improve on the planning process with Virtual Sampling. Photo-realistic simulation capability minimizes the need for sample-making, effectively reducing time, material and cost from the sampling process.
The exhibition will be held from 24-26 March at Shima Seiki France, 24 Rue du Moulin des Bruy?res, near Paris.