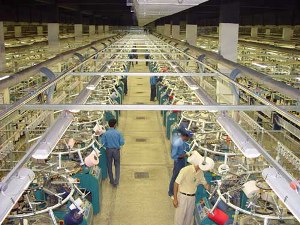 Tirupur - Knitwear exporters in India are hoping to take advantage of the huge Russian apparel market following India's decision to sign a Free Trade Agreement with the Eurasian Economic Union (EEU).
The Hindu reports that as a prelude to the FTA with the EEU (comprising Russia, Kazakhstan and Belarus), a joint statement had been signed between India and the EEU for the establishment of a joint study group to work out the formalities including the finalisation of the sectors that would be part of the FTA.
"We have already been representing to the authorities and made them convinced the need to have a FTA with Russia with textiles included in it, considering the immense market potential in that country," T. R. Ramanathan, an industry consultant, told The Hindu.
During 2013-14, Russia imported apparel worth US$7.5 billion of which, India's share was only $268 million. For the first nine months of 2014, India exported knitted goods worth $103.1 million, an increase of 37% compared to the same period in 2013
"Once the FTA been signed, the exporters from clusters like Tirupur and its hinterland will be enthused to eye Russian market more because of the inherent incentives available in duty front under any free trade pact which makes the Indian products cost-competitive," said one apparel exporter.