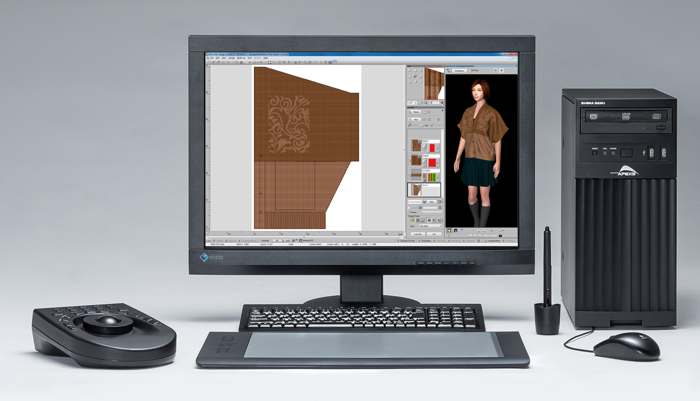 Wakayama - Computerized knitting machine manufacturer Shima Seiki will participate in two key shows in south-east Asia in September. Together with its Hong Kong subsidiary Shima Seiki (Hong Kong) Ltd., the company will participate in the 26th Session of SpinExpo in Shanghai, China from 1-3 September, while it will also exhibit at the Preview in Seoul exhibition in Seoul, Korea from 2 - 4 September.
On display at both exhibitions will be the latest version of the SDS-ONE APEX3 3D design system.
APEX3 is at the core of Shima Seiki's "Total Fashion System" concept, made possible due to its comprehensive support of the knit apparel production
process from planning and production to sales promotion, as well as its capability for Virtual Sampling. Ultra-realistic simulation capability allows Virtual Sampling to minimize the costly time- and resource-consuming sample-making process. APEX3 also supports design and simulation in a variety of other industries such as circular knitting, weaving, pile weaving and printing.
Virtual sampling, along with 3D modeling, 3D mapping and 3D fitting simulation are available for all of these processes as well.
Also on display at both exhibitions will be the latest collection of knit samples, including seam-free WholeGarment knitwear that is produced in one entire piece and features superior fit, comfort and draping characteristics.
Preview In Seoul takes place at COEX A Hall, 513 Yeongdong-daero, Gangnam-gu, Seoul, Korea where Shima Seiki can be found at Booth No: F34.
SpinExpo will be held at the Shanghai World Expo Exhibition & Convention Center with the company located at Booth No.: L02.