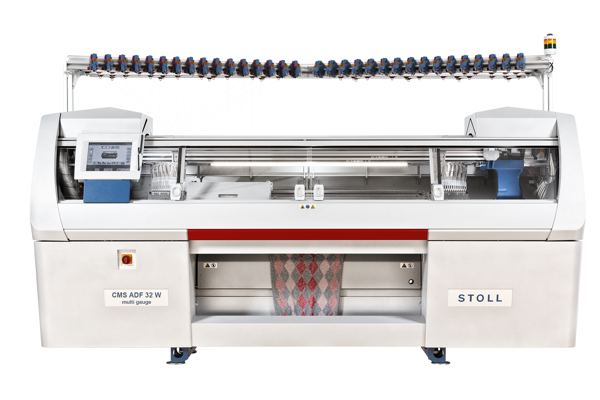 Reutlingen - Flat knitting machine builder Stoll has entered into a strategic partnership with China's Shang Gong Group (SGG).
SGG operates mainly in the sewing and textile welding automation sector, both through its European global high-end brands such as Dürkopp Adler, PFAFF and KSL, as well as through its domestic brands Shanggong and Butterfly.
Under the terms of the deal, Shang Gong Europe (SGE) - the Germany based subsidiary of SGG - will join H. Stoll AG & Co. KG as a limited partner with a minority share by means of a capital investment. SGE will also have one member in Stoll's supervisory board while the Stoll family will retain the dominant majority stake in the company. According to Reuters, SGG's €28 million investment has secured it a 26 per cent stake in the knitting machine builder.
In a statement Stoll said tbe deal would bring numerous benefits. SGG focuses mainly on the sewing and textile welding robot machinery sector, which suggests that Stoll will be able to use the partnership to further its presence in the technical textiles industry. The deal will also give Stoll wider access to textile markets across Asia.
Announcing the deal, Stoll emphasised that all current corporate values – i.e. innovation, quality, service, support and responsiveness - will remain key priorities. "Together the two renowned companies strive to develop innovative solutions along the textile value chain," Stoll said. "Both companies share the vision of Industry 4.0 in the textile industry and of new fields for technical textile applications. This partnership supports future growth and sustainability and is the basis for further expansion of products and solutions. Stoll will benefit from additional know how and an even broader presence in Asia."
Stoll continued: "SGG is a strong international partner who deeply understands the textile industry. With its famous German brands Dürkopp Adler, Pfaff Industrial and KSL Keilmann SGG also has a significant footprint with considerable operations in Europe. In addition SGG can facilitate deeper access to the Chinese respectively Asian markets."
SGG was established in 1965 and is a Sino-foreign joint venture that issues A and B shares in the stock market within China and is listed on the Shanghai Stock Exchange. The Group is headquartered in Pudong, Shanghai.