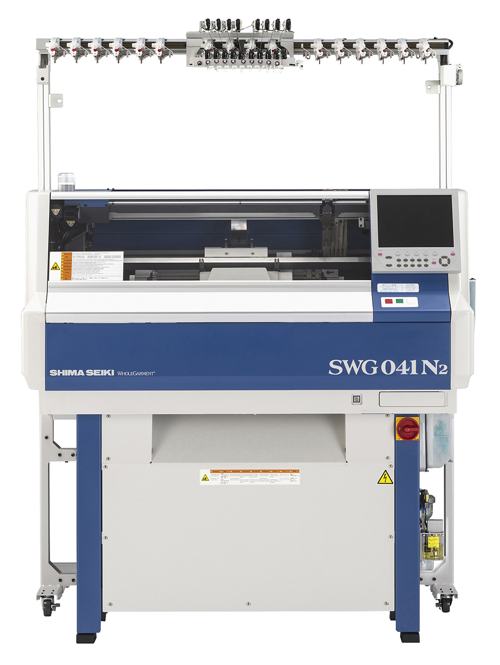 Wakayama - Shima Seiki is to take part in the A+A 2015 Safety, Security and Health at Work International Trade Fair in Düsseldorf, Germany in October. On display will be a compact version of the original computerized WHOLEGARMENT knitting machine in ultrafine 18 gauge which is ideal for knitting gloves that provide optimum fit and bare-hand sensitivity for precision work, while addressing issues in safety protection with the capacity to perform knitting with variety of new technical yarns.
At A+A the company will demonstrate its use in knitting gloves with compression features, for sports and medical applications.
The SWG041N2 machine is also capable of knitting various other items from knit caps, balaclavas and lining for protective headgear, to various joint supports, leggings and footwear. Its applications now extend to sports, medical and healthcare as well as other technical textile applications. Because WHOLEGARMENT knitwear is produced in one entire piece without the need for sewing afterward, all such applications are available without seams for added comfort and reduced chance of skin irritation in hypoallergenic applications as well.
Also on display will be an updated version of Shima Seiki's SDS-ONE APEX3 3D design system demonstrating its role in WHOLEGARMENT production through comprehensive support from planning and design to production and sales promotion, as well as its capability for Virtual Sampling. Ultra-realistic simulation capability allows Virtual Sampling to minimize the costly time- and resource-consuming sample-making process.
The exhibition takes place from 27-30 October at Messe Düsseldorf. Shima Seiki can be found in Hall 9 Booth F10.