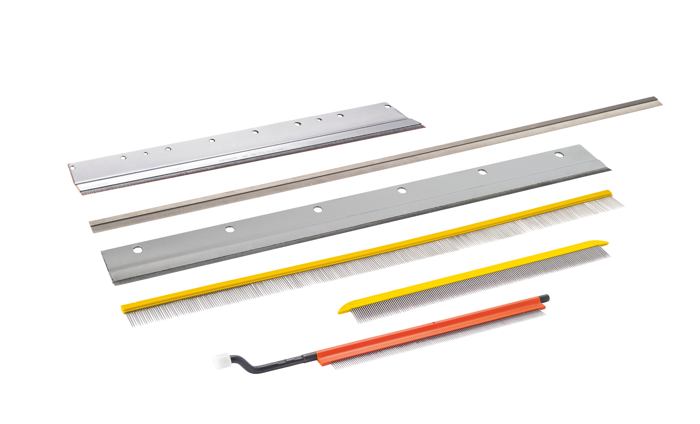 Schwabach - Kern Liebers Textile has expanded its portfolio, adding the industrial pinning systems business for the spinning preparation of long staple fibre from fellow German firm Drei-S-Werk.
Combs and pin strips are among the most critical parts in many machines along the textile process from fibre to yarn. In addition to the well-established top combs and circular combs for cotton and wool spinning machines, Kern Liebers is now also able to offer a comprehensive portfolio of pinning systems for the spinning preparation of long staple fibre.
Kern-Liebers took over the pin production machines from Drei-S-Werk and has integrated them into their own production facilities in Schwabach. "The expansion of the production facilities offers an ideal combination with the existing know-how in the production of various machine parts, like combs and pin strips," Kern Liebers said. "Combs, pin strips, pinned systems and all other parts from Kern-Liebers Textile are available for different machines from various manufacturers worldwide."