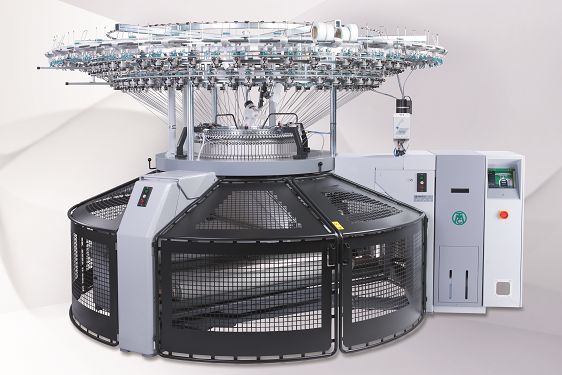 Albstadt - Circular knitting machine manufacturer Mayer & Cie has begun 2016 in buoyant form after reporting its highest level of orders for nearly 30 years.
By the end of 2016, the Albstadt-based firm expects to have built and shipped more than 1,500 machines with the majority heading for China, India and Turkey.
Wolfgang Müller, Sales Director at Mayer & Cie said this current order level was last reached in the boom years at the end of the 1990s. At the turn of the millennium the knitting machine manufacturer was shipping around 2,000 machines per year. By the end of this year 1,500 machines are likely to have left the Mayer plant – around 200 more than in 2015, which was already a highly successful year. In 2015 the company sold around 1,300 machines with Group sales totaling about €100 million.
"There is," said Müller, "a definite trend toward high quality machines. It was already apparent at the 2015 international textile machinery fair in Milan and it runs across the entire market – from Bangladesh to the United States. And the high quality segment, such as double jersey or jacquard machines, has always been our strong point."
According to Mayer & Cie, customers have also been attracted by the company's dedication towards sustainability "There is more and more local production to local standards and requirements," Müller said. "In procurement too, the trend is toward locality, which eliminates long transport routes and gives purchasers flexibility.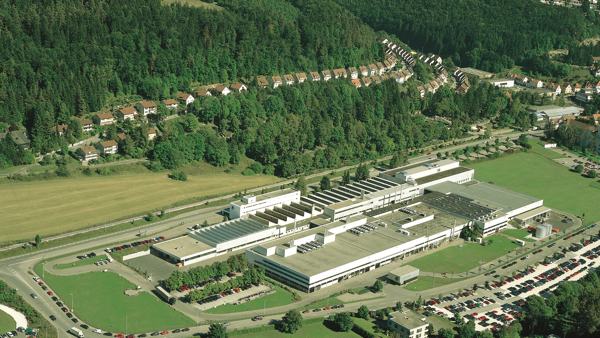 Time to market, he said, was also key. "The fashion industry is enormously fast-paced, with fresh goods being supplied to the leading fashion chains in some cases every other week. This means that although amounts to be produced are increasing, batch sizes are growing steadily smaller. That requires fast response times for, say, follow-up orders that are more or less impossible to meet over long distances. In short, along with the increasing importance of quality more is being produced in the traditional textile markets, which is where Mayer & Cie is very well established."
Turkey in particular has proved particularly strong with Mayer & Cie receiving orders for 76 machines this year, most these being for high quality, jacquard and double jersey machines.
Other regions with a long textile industry tradition have also been active, particularly Central and South America with a rising demand in Mexico, Argentina and Brazil also apparent, due mainly to changing economic circumstances and favourable exchange rate changes.
The front-runner though for 2016 remains the Chinese market which was responsible for 154 of the orders received so far this year. "That is remarkable in as much as labour costs have risen significantly there," Müller said. "Ready-made goods in China are on the decline once more, but fabric manufacture is a different story. Fabric manufacturing is booming in India too, which accounts for 94 of this year's orders, making India the second most important sales market for Mayer & Cie.
Two of the machines attracting the most interest - with 100 of each sold so far - have been the D4 2.2 II and the S4 3.2 II with the former positioned as an ideal option for high quality double jersey, rib and interlock fabrics. The S4 3.2 II, on the other hand, is a flexible and productive single jersey machine.
Also proving popular has been the Relanit 3.2 II, part of the series of the machines that have been a flagship product, and the Inovit QC rib and interlock model.