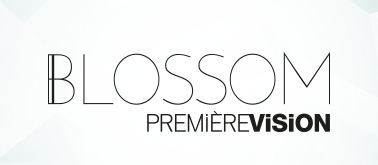 Paris - Responding to the needs of a constantly changing fashion market, Première Vision is to launch a new event, Blossom Première Vision, an exclusive show concept - held biannually in July and December - dedicated to the launch of the season's collections.
The first edition of this event will be held on 6 and 7 July in the prestigious Palais Brongniart (Bourse), in the heart of Paris.
Designed to evoke a luxury showroom, Blossom Première Vision will premiere the fabric and accessory pre-collection of 64 international companies for the autumn winter 2017-18 season, in advance of the flagship Première Vision Paris event in September.
Announcing the new event, organisers said that the show was conceived to align with the dates of the season's earliest collections (the pre- collections), and as a complement to the calendar of Première Vision Paris, which targets main collections.
"Pre- collections are a creative moment independent of the collections that show during the fashion weeks, notably in Paris in March and September," said Guglielmo Olearo, Director Of Blossom Première Vision. "And just like the catwalk collections, they need to be creative in order to stand out and be competitive. Today they can represent up to 60% of a season's sales, and thus are very important for brands.
"We will be presenting a limited number of international exhibitors, selected for their creativity and their commitment to show a truly new offer of fabrics and accessories in early July and mid-December."