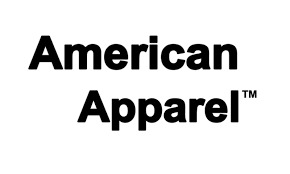 Montreal - Gildan Activewear Inc. has entered into an asset purchase agreement (APA) to acquire the worldwide intellectual property rights related to the troubled American Apparel brand and certain assets from American Apparel, LLC, (American Apparel), the U.S.-based manufacturer of fashion basics, for a cash purchase price of approximately US$66 million.
American Apparel voluntarily filed for Chapter 11 bankruptcy protection for the second time on November 14, 2016. The result is that the the Bankruptcy Court may require American Apparel to hold an auction for its assets and business under which the proposed acquisition would constitute the initial bid. Consummation of the acquisition would be subject to Gildan being selected as the successful bidder in any such auction and Bankruptcy Court approval. Gildan will be entitled to a break-up fee and certain expense reimbursements if it does not prevail as the successful bidder at any such auction.
If successful, Gildan will also separately purchase inventory from American Apparel to ensure a secure supply of goods in the printwear channel while the company integrates the brand within its Printwear business. Gildan will not be purchasing any retail store assets. The closing of the transaction is subject to approvals by the American Apparel bankruptcy process and customary conditions, and is expected to occur during the first quarter of 2017.
The American Apparel brand is a highly recognized brand among consumers and within the North American printwear channel and would represent a strong complementary addition to Gildan's portfolio of brands. The acquisition will create revenue growth opportunities by leveraging Gildan's extensive distribution network in North American and international printwear markets to further increase the brand's penetration in the faster growing fashion basics segments of these markets.
In addition, with American Apparel's strong heritage as a consumer brand, Gildan says it will evaluate potential wholesale opportunities for leveraging the brand within its Branded Apparel business.