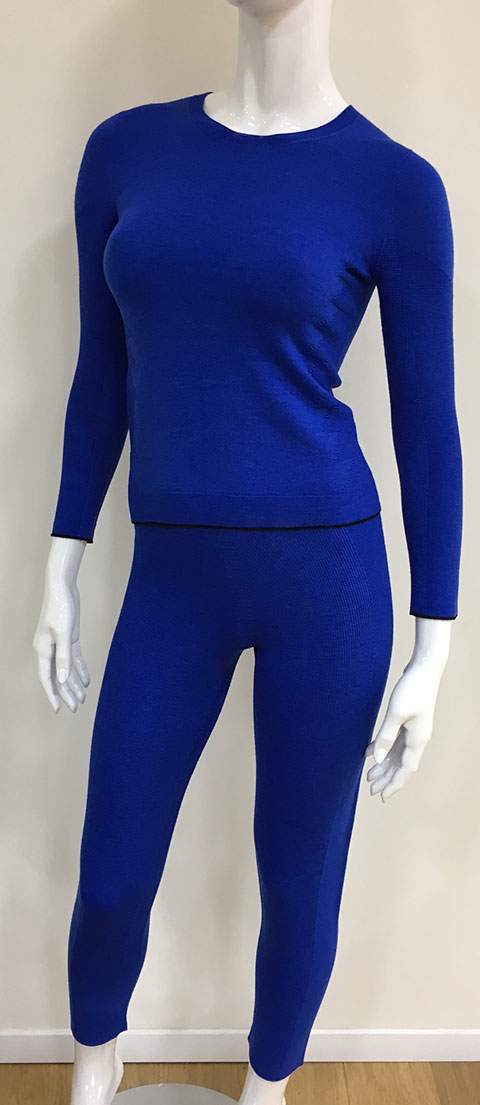 Migdal Ha'emek - Nilit has partnered with merino wool yarn specialist LincSpun to create a new fabric for the sportswear, footwear, and seamless garment sector.
Trinomax-In LincSpun yarn blends Nilit Innergy Far Infrared Rays (FIR) energy generating yarn and Merino wool, which is then knitted on the latest Shima Seiki flat knitting machine. The Nilit Innergy yarns are wrapped around the merino fibres so they are next to the body and the Merino wool is on the inside of the fabric. The result, says Nilit, is a fabric that "brings together performance, nature, and technology."
Nilit will display samples of Trinomax-In apparel and shoes at this month's ISPO Munich in Hall B5 234 Booth BN03.
Nilit Innergy nylon 6.6 yarn captures body heat and reflects it back as FIR (Far Infrared Rays) to gently warm and invigorate muscles. A naturally occurring mineral incorporated into the Nilit Innergy fibres converts the thermal energy and generates the FIR emissions. Nilit Innergy nylon yarn is said to be durable, stay fresh, and protects from UV radiation making it an option for casual clothes, athleticwear, baselayer, and footwear. As an added benefit, Nilit Innergy's FIR rays have been shown to improve post-workout muscle recovery.
Australasian spinning technology company LincSpun chose Merino wool as the ideal blend yarn for Nilit Innergy. Soft and versatile with inherent strength and moisture management capabilities, Merino wool brings natural beauty and performance to Trinomax-In LincSpun yarn. When knitted on Shima Seiki knitting machines, the Trinomax-In LincSpun yarn are described as luxurious as well as beautifully functional.
"Nilit Innergy is an amazing performance fibre in its own right," says Pierluigi Berardi, Nilit's Global Marketing Director. "But when combined with Merino wool in LincSpun's ingeniously constructed Trinomax-In LincSpun yarn, the result is a collection of well-designed performance fashions and shoes that shows a new range of aesthetic and performance capabilities."